The EL-CON team has been strengthened with a junior sales engineer. Welcome Jimmy Vree.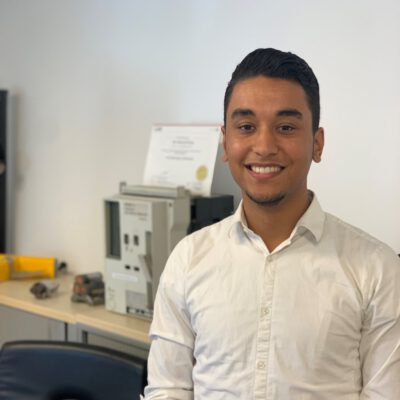 After his education in Mechatronics / Robotics & Industrial Automation at the Avans University of Applied Sciences, Jimmy worked his way up to Sales Engineer after various practical roles as a mechanic and in production. Ultimately within Festo's sales organization, he was able to acquire all skills within technical sales.
Primarily, Jimmy will join Anthony Vierdag's team, which focuses on the panel building and LVS components of Mitsubishi- and Hyundai Electric.
"I like working in a smaller dynamic organization so that I can do all facets from engineering to sales and logistics. I have been warmly welcomed at EL-CON and I am sure that I can contribute and learn a lot here."